Cards
Cards came out in Vainglory Update 1.4 where the game introduced a new three-tier skin system and an entirely new game element: "cards".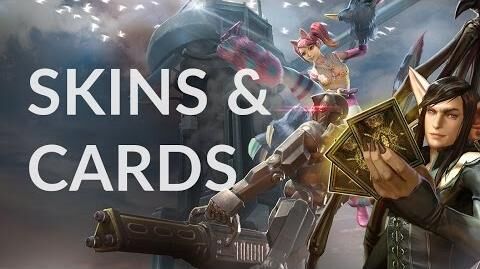 There are 4 Different kind of Cards: Common, Rare, Epic and Legendary.
How to get them?
.
There are 3 Different ways to get card:
1) You can get cards after matches, when you've lost or won.
2) You can get them by buying Ice boxes or Glory boxes.
In Ice box you can get Only Rare, Epic and Legendary card's but in Glory boxes you get all 4 different card's.
In every box opening you get 4 cards.
3) You can Craft cards
You craft cards by using your "Essence"(Gained from destroying cards.)